Our Beginnings
St. Jude the Apostle School was established in 1983 as a satellite site to a neighboring Catholic school. We opened our doors with four classes in grades K-2 and a school secretary. In 1985, the school operated independently, hired a school principal, and continued to add grades and sections each year. Since the early years, St. Jude has expanded to a multi-faceted complex with 55 faculty and staff members, and 560 students. In 2014, St. Jude's administration and School Advisory Council completed a five-year strategic plan with a vision of continued academic excellence and maintaining financial stability. Through sound financial planning and business practices the school currently has a generous endowment fund. Interest from this fund contributes to the yearly budget, allowing tuition costs to remain one of the lowest in the Diocese of Baton Rouge. A successful Annual Appeal and Annual Action provide funds for classroom resources and school facility improvements. In 2020, St. Jude the Apostle School was recognized as a National Blue Ribbon School. In 2023, St. Jude's faculty, staff, students, alumni, parents, and grandparents celebrated the 40th anniversary of our school's success.
Our Mission
St. Jude the Apostle School provides a Catholic family environment, dedicated to the formation of each student's relationship with Christ through faith, academics, and excellence.
Our Catholic Roots
St. Jude School is known for its Catholic family environment, which fosters social justice in an atmosphere of faith, love, and concern for others. Our students are always willing to go out of their way to give and support others. This is especially evident through the middle school's service organizations: Kindness Club, Community Cougars, and Junior Beta Club. With meetings scheduled during the school day, all 5th -8th students grade are members in one of these clubs and actively serve the school community by leading the recycling program, reading and mentoring younger students, providing mass buddies for Pre-K and Kindergarten, serving as morning carpool greeters, and assisting with school clean up days. These service organizations also serve the outside communities by serving meals at St. Vincent de Paul, raising money for adaptive bicycles for handicapped children, and completing hands-on projects with local public elementary students.
Academic Excellence
Striving for academic excellence, St. Jude School promotes and provides for the overall growth and development of all students by addressing their specific needs and abilities. St. Jude offers honors math and literature to middle school students and tiered level reading and math classes in the elementary grades. This practice provides students with personalized instruction as it lowers pupil/teacher ratios. Advanced students are challenged through programs such as Quiz Bowl, Math Tournaments, Geography Bee, and Robotics Club competitions.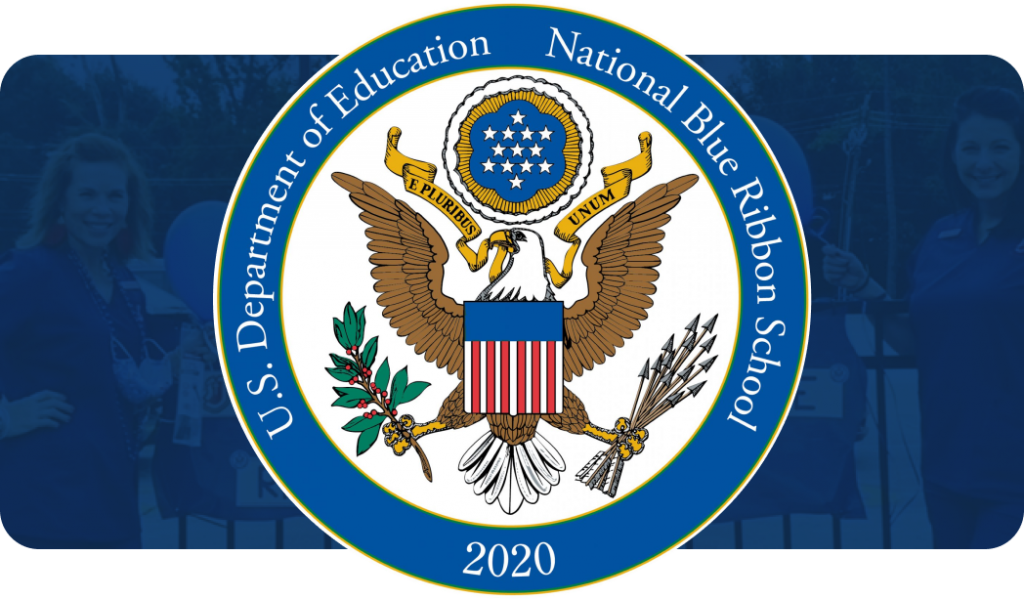 Our Community
Parent support and participation is an integral part of the school community. They bring their expertise and many volunteer hours in a variety of ways. Parents assist in over 20 on-going activities through the Home and School Association. Parents also act as religious small group leaders, grade level STEM volunteers, Science and Social Studies fair judges, field trip chaperones, and substitute teachers. Parents are encouraged to be visible and active on campus. The faculty and staff of St. Jude School recognize that all stakeholders of the school community play an integral role in building a positive and innovative school climate. The collaborative effort among school, home, church and community helps build trust and leads toward improved student achievement.
The entire school body gathers together each morning to pray, say the Pledge of Allegiance, and recite the school's mission statement "St. Jude the Apostle School provides a Catholic family environment dedicated to the formation of each student's relationship with Christ through Faith, Academics and Excellence." Our belief in this mission motivates students of St. Jude the Apostle School to serve others with a smile and shine like a beacon of light for all to see.
What we offer
Highly qualified and certified faculty
SACS accredited, state certified school
Science lab for middle school students
One to one Chromebooks for middle school students
Rotating enrichment schedule that includes music, art, PE, French and computer
Monthly school wide and grade level masses
Annual retreats for every grade level
Christian morality taught in Religion class